AWANA'S ARE FINISHED FOR THE SUMMER
AND WILL RESUME IN SEPTEMBER.
We offer Awana's every Wednesday night for all of our toddlers up to our 6th graders. Through this program they get the chance to learn both simple and profound truths from God's word and many verses that will help establish a strong foundation for their Christian faith.

AWANA Club meets at 6:30 PM on Wednesday Evening
in the Gymnasium for ages 2-12!
You may register when you drop off your children.
The registration Fee $40.

If you have questions about Awana Club please contact our
Awana Assistant Commander, Mrs. Pam Ivey at
pivey@greatbridgefwb.com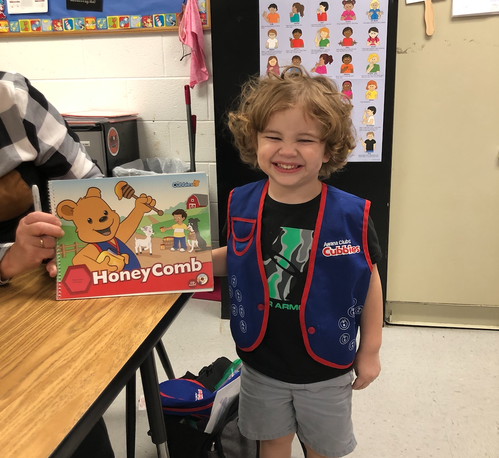 CentriKid Camp | June 20-24
This summer, 3rd-5th grade kids have the opportunity to attend CentriKid Camp, where they will learn biblical principles, build relationships, and have loads of fun! CentriKid Camp is located in Lynchburg, VA, at the Eagle Eyrie Conference Center.

There will be a meeting soon to discuss any questions and go over more details about the camp. If you have any questions, please get in touch with Kendall Williams at kwilliams@greatbridgefwb.com
Here at Great Bridge we believe training up Children in God's Word is key to building a lasting impact on our church and community.
We offer nursery works to watch your children and make sure they are kept safe while you get to fellowship and worship with fellow believers every Sunday and Wednesday night. We strive to make sure we are doing all we can to make sure they are loved and cared for while they are with us.


We offer Sunday school and Children's church for our 3-5-year-old preschool-age children. Even
at this young age, we begin teaching the simple truths of scripture with crafts, activities, stories, and games.


All of our children in 1st grade through 6th grade are able to enjoy their own Sunday school and children's church time as well. Our leaders are passionate about pouring their hearts into our children and sharing the great gift God has given us all. Their desire is to have fun in worship, games, and events and help train and disciple these children as they grow in Christ.


If you would like more information about our Children's Ministry
please contact Kendall Williams at kwilliams@greatbridgefwb.com.